Class Room Coaching

Start Your Preparation for
NDA & NA Exam

400+ Lectures, 600+ Topic Tests, 60+ Sectional Tests, 20 Mock Tests for NDA&NA Exams, 10 Books, Personal Attention & Mentorship

Online Coaching for NDA & NA

Comprehensive Study Plan

Meticulusly Designed & Delivered by Experts

400+ Live Videos, 300+ Recorded Videos, 600+ Topic Tests, 60+ Sectional Tests, 20 Mock Tests for NDA Exam, Live Doubt Sessions, Personal Attention & Mentorship
Salient Features of Online / Offline
NDA EXAM Preparation Program
S. No.
Program Includes
Details
1
Study Material
Study Kit of 12 Books to each Student
2
No. of Lectures
400+ Live Lectures on Different Subjects
3
No. of Recorded
Lectures
300+ recorded Video Lectures.
4
Topic Tests
600+ Topic Tests: To be done after completion of every topic.
5
Section Tests
60 Section Tests: To be conducted after 2 Months of commencement of the Course
6
Offline /Online FLTs
10*2=20National Level Mock Tests
7
Class Schedule
7 days a week
8
Daily Classes
3-4 Classes Per Day ( 30 -35 Hours per week )
9
Daily Quiz
5 Short Quiz Daily on Mobile App
10
Weekly Assessment Test
Every Saturday there will be assessment test of the syllabus covered during the whole week.
11
SSB Foundation Course
FOUNDATION program for SSB. Special sessions every Sunday.
12
Previous Papers
20 Original Tests of last 10 Years to be provided to the students in their Online Portal.
13
Doubt Sessions
There will be Doubt Classes at the end of each Chapter
14
Revision Classes
20 Days Days before the NDA Exam we shall be running the revision batch to provide the finishing edge to our candidates.
Our learning Approach
With expertise of over 15 years Nimbus Defence Academy has been the pioneer in providing quality training & guidance for the candidates seeking careers in Defence Forces.
We start right through the fundamentals & Basics so that the candidates can develop the concept clarity & are capable of applying these concepts in the Exam.
Nimbus Defence Academy has the highest success rate in cracking the NDA Exam.
We have a strong R & D cell where our team continuously works on updating the study material on latest Exam patterns. Our Students always have an edge as they get to study what has being asked in the latest exams.
The students are provided with Topic Tests, Section Tests, Speed Tests, Quizzes & Full-Length Mock Tests. We believe the real learning comes through practice & we provide over 600 Tests covering more than 15000 questions to give the best exposure to our students.
No other Institute provides even 50% of the testing that we do.
The Students have 24*7 access to their mentors and seek solution to any of the problem they are facing.
We build up the values like leadership, Initiative, Sacrifice, Courage, Commitment & cooperation among our candidates which are the most sought-after skill in the defence officers.
The communication skills, group discussions, debates, extempore, physical fitness activities are part of the regular curriculum which is undertaken by officers from Army, Air force & Navy.
The Hostels facility is provided with proper curriculum for study, games, swimming pool & recreation. The study timings are fixed & we strive to provide the best learning environment to our candidates.
Why NIMBUS is the BEST PLATFORM for NDA Exam
Preparation?

LIVE Interactive
Sessions
The entire NDA course is delivered through live interactive sessions. The students can verbally ask questions and clarify the doubts. Beside this the live classes keep a tab on punctuality of the students.

HIGH QUALITY
STANDARDS
In NIMBUS we have set high standards of teaching with all the faculties are experienced & highly qualified. They keep themselves updated with the latest exam patterns & Requirements. These trainers are thoroughly involved in the grooming of the CADETS.

Flexibility to Learn at Your Own Time & Pace
Though we prefer the offline classes, the students also get the recorded videos once the class is completed. This helps them in revising the concepts as well as catch up with the things in case they miss out a class.

Interaction & Learning from Huge Online Pool of Students
We provide social media platforms like on FB, Telegram &Whatsapp where lacs of students are active andstudents interact frequently and discuss the doubts and share the concepts.

Mobile
App
A Dedicated Platform to access Videos , Tests , Documents along with Live Lectures even while you are on a move. 24*7 access to discussion forums, Doubt sessions & mentorship by the Trainers.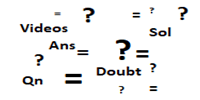 15000+
Questions
NDA Exam requires the candidates to practice huge no. of questions. He will go through concepts, questions, doubts& revision throughout the preparation. we provides more than 15000 questions for practice.

Personal Attention &
Mentorship
NDA exam preparation requires consistent & committed effort. In IBS, every student is assigned a mentor who is there throughout his journey to MBA. The Mentors keep the students motivated & guide them at all steps.

Highly Structured
Program
To crack the Exams like NDA one needs a dedicated & systematic study plan. The entire study Plan is nicely structured & very well laid out. It covers Conceptual Classes – Practice – Doubts – Test – Revision Test – Section Test – FLTs – Performance Analysis – Feedback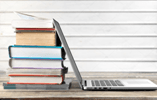 Complete Study
Package: 12 Books
In addition to the comprehensive online access the students also get the complete package of 12 books (Hard Copy). The content is so meticulously compiled that the students learn gradually as they follow the study plan.
NDA QUEST
A 2 Year comprehensive program for NDA + PCM + SSB + SCHOOLING along with Hostel
NDA is just like cracking a zig saw puzzle with lot of components which aspirants must fix before he or she aspires for defence as a career. Each component is essential and must be considered or focussed at right time. As the name suggest 'integrated', it serves all needs of the aspirants at one place. Integrated program is specially designed course which covers all aspects with no question left unanswered. We at "Nimbus Defence Academy" gives a foundation cum advanced course of NDA to the defence aspirants for 2 years.
The SIP Program – A 2 Year School Integrated Program for NDA along with schooling is our flagship course for NDA Exam Preparation. This 2-year program provides huge edge to our CADETs as it gives ample amount of time for trainers to bring out the real self of the Cadet. The Cadets undergoing 2 Years SIP (School Integrated Program) after 10th class get ample time & opportunities to hone their skills, work on their weaknesses & strengths.
This course has 6 important components which are depicted as below:

The CADETS go through a disciplined life style for 2 years, working on multiple aspects.
NDA QUEST :- A 2-Year School Integrated Program
A. NDA + Schooling + PCM + SSB + Hostel + Ground
B. Comprehensive Study under 1 Roof
C. 8 Hours Daily Schedule in School
D. Disciplined & Guided Study in Hostel
E. Best Study Environment in Hostel & School
F. Hygienic Food & Living with swimming option
G. Milk , Fruit & Evening Snacks
H. 24*7 Guidance & Mentorship
I. SSB Foundation from Day 1
J. Daily 5AM to 10PM Schedule
K. Training on Spoken English, Discussions, Personal Interview, Extempore from day 1.
L. Minimum 2 sports to choose from 7 Sports
M. Mandatory participation in over 10 events like, quiz, debate, extempore, declamations, etc.
N. Library Facility for Self Study
O. Study Package – Designed & delivered by Experts
P. 16 Books , 1000+ Tests & 15000+ Questions
Q. Mentorship by Colonel Arvind Kumar & Lt. Colonel Manish Kumar ( Ex. GTO)
R. Complete focus on Board Exams as well.
S. 20 Mock Tests with National Ranking
T. Previous Year Papers with Discussion
About Curriculum of SIP Program
This course is 2-year course where in the student post completion of 10th class will join our institute for next 2 years. We as mentors will ensure the coaching of the student for 2 years, schooling for 10+1 and 10+2, hostel accommodation, Personality development and SSB. This course is divided into 2 part i.e.
(i) Foundation course – This is the most fundamental course which we offer to our 10+1 students. Herein the student gets basic clarity of all the topics.
(ii) Advanced Course – This is the advanced course which we offer to our 10+2 students. Herein the student learns all the tricks and short cuts to solve problem way ahead of time.
Salient features of SIP Program at Nimbus are as follows:-
A. Academic Course in School (11th and 12th)
In Nimbus for academic education, we are partnering with renowned CBSE schools for providing academic knowledge. These schools organize special batches for our students. Herein our students get education as per the rules and regulations of the school authorities. Once the classes are over then these students will continue their classes in our campus till evening.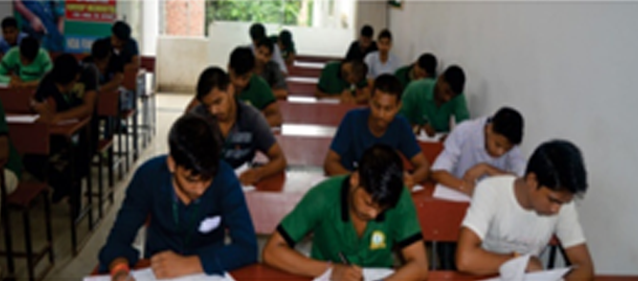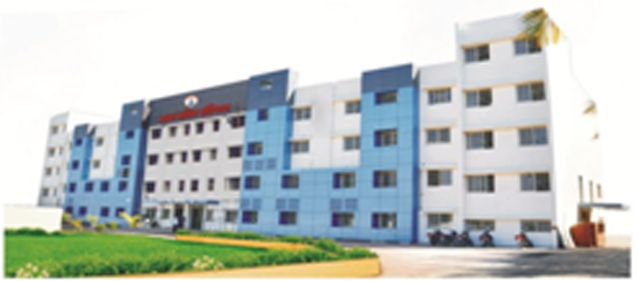 B. Hostel facility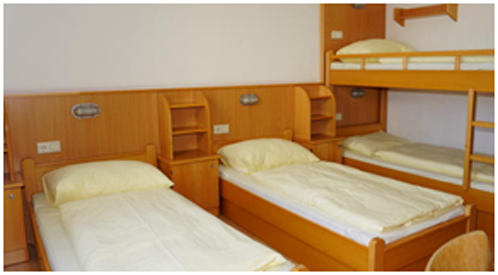 We consider hostel as second home to our students. Hostel play a very vital role in the upbringing of students. Hence, we provide hostel facility to our students with lot of care and with lot of thought process.
a. Hygienic Hostel Facility
b. Home-made Food served with special care and hygiene
c. Access to swimming pool
d. Indoor games like chess, carrom& TT available
C. Personality Development Program
Herein, we develop all necessary skills to develop a persona which in inspirational, charismatic and develop all kind of leadership skills. Cadets participate in events like Debates, Group Discussions, Extempore, Essay Writing, Quiz competition under NIMBUS CLUB.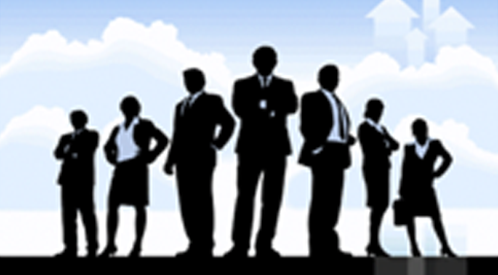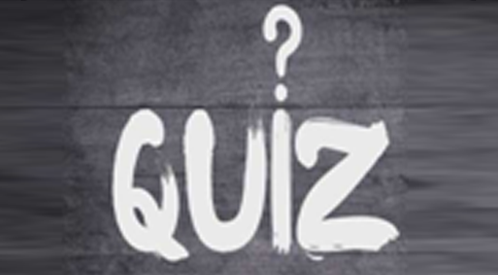 D. SSB
One of the myths among the students is that SSB is very tough interview and is very difficult to crack it. We do agree that SSB Interview is one of the toughest interviews to crack. With around 5-6% candidates being recommended from a batch.
But we have a different opinion with regards to SSB Interview. In SSB board they are looking for certain set of qualities in a candidate. To assess the candidate there are psychometric tests, PI, GTO round.
The officers in SSB program are experienced& highly trained persons to see through the real, artificial and fakes. We retain your originality and bring out the real you. You will discover your strengths & understand your weak areas & work on them.
Salient features of the SSB are as follows:
1. Interaction with Senior officials
2. 15 Days ground activities
3. Absolute conditioning of mind for the preparation of SSB
4. 3 times run through to the actual SSB environment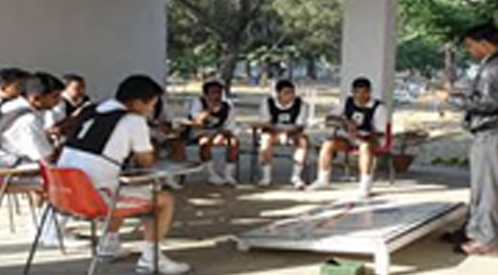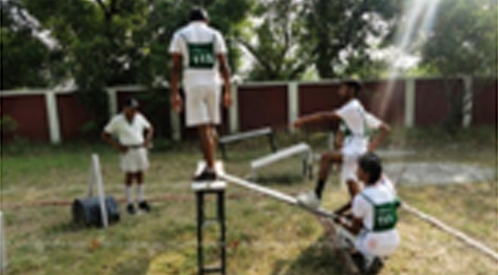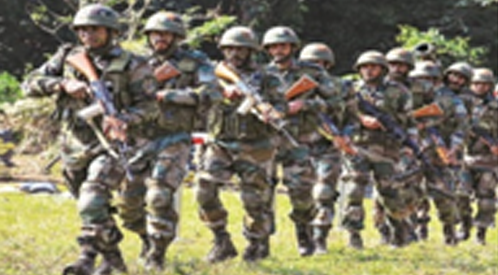 E. COMPREHENSIVE Testing Platform
1. 100+ Sectional Test
2. 600+ Practice Tests with solutions
3. 20 Mock Tests
4. 15000+ Objective Questions for Practice
F. Sports & Physical Workouts in the Ground
We have 7 Sports to offer for our cadets. They have to opt for at least 2 of the games out of Football, Volleyball, Table Tennis, Chess, Badminton, Basketball, Swimming. Yoga is mandatory for all the students.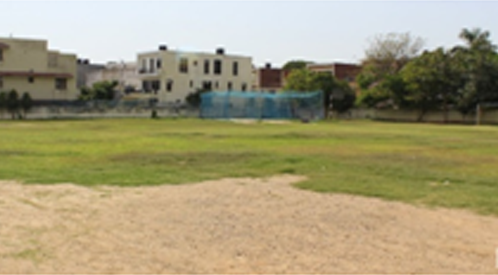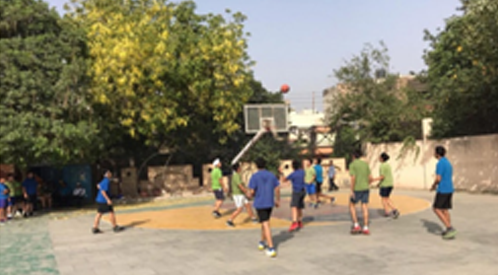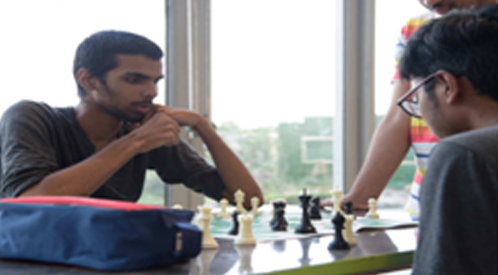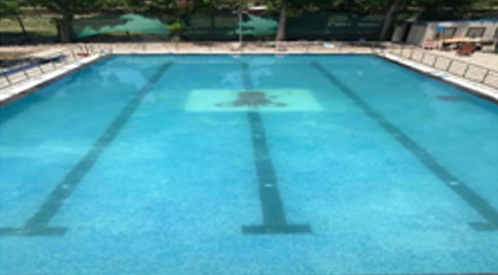 The Winners Don't Give Excuses – They Just Do It

VARSHAM JAIN – NDA 2020
I fully owe my success to NIMBUS DEFENCE ACADEMY. The study material, practice tests, mock Tests, revision sessions, ever motivating teachers & trainers & mentorship program, everything in NIMBUS DEFENCE ACADEMY is perfectly planned for an NDA aspirant. To master the NDA Exam we need a focussed study plan & competitive environment, where we can learn & evaluate simultaneously. Also start working on SSB foundation which is very important to be successful in final SSB Interview. Work on small things and results will multiply. Just follow what your mentor tells you to do. Be optimistic & straight forward. Consistency will be your biggest strength. Best wishes………VARSHAM JAIN
Our Objectives
Under SIP program we have clearly mapped out program & objectives for our CADETS. The major focus areas will remain: –
A. Woking on Skills like
1. Leadership
2. Initiative
3. Self Confidence
4. Courage
5. Determination
6. Team Work & Cooperation
7. Logical Thinking
8. Practical Aspects of Life
9. Discipline
10. Ethics & Moral Values
11. Sacrifice
12. Decision Making
13. Sense of Responsibility
14. Power of Expression
15. Organization Skills
16. Physical Stamina & Endurance
17. Perseverance
18. Liveliness & enthusiasm in actions
19. Social Adaptability
20. Speed & Accuracy in Actions
B. Cracking NDA Exam
We target our cadets to clear NDA exam with 450+ Score. With almost 1.5 years of structured preparation our cadets easily clear the NDA exam. But our goal is to Maximize his score. Out of 900 marks the cut off mark is around 350 marks to clear the NDA Exam. But the SIP cadets at NIMBUS have an average score of 430 Marks with more than 90% percent SIP cadets cracking NDA exam with ease. We fix our goal on scoring 450+ marks that helps the candidates in making it to final merit list once they clear the SSB Interview.
One Of The Most Comprehensive Study Packages

Our Courses For NDA Exam Preparation
A. NDA QUEST:- A 2 Year comprehensive program: For NDA + PCM + SSB + SCHOOLING along with Hostel.
B. NDA ELITE:- Regular 1 Year Long Course –Best for success of a dedicated or average student. A complete package for the students appearing in 10+2.
C. NDA EXCEL:- 6 Months Program for NDA- Best for those having NDA Exam with in next 6-8 Months.
D. NDA EXPRESS:– 3 Months Program – For Those having exam within 5-6 Months.
E. NDA SPRINT:– A 45 Days Crash Course -For the NDA aspirants having exam with 2-3 months.
Life In Indian Military Forces

Join India's Most Comprehensive Offline / Online Programs for
NDA Exam Preparation
NIMBUS DEFENCE ACADEMY : SCO 222-223, Sector 34A.
CHANDIGARH 8558-000-333, 8558-000-616